Daniel McKee was visiting us from London. He  presented a very short short unlike the narrative competitors. Many important questions are raised by Daniel McKee.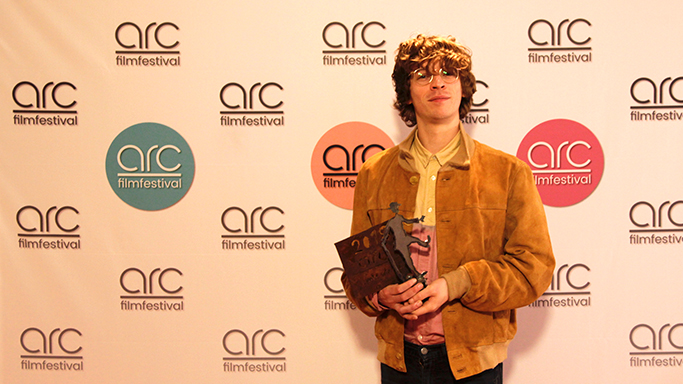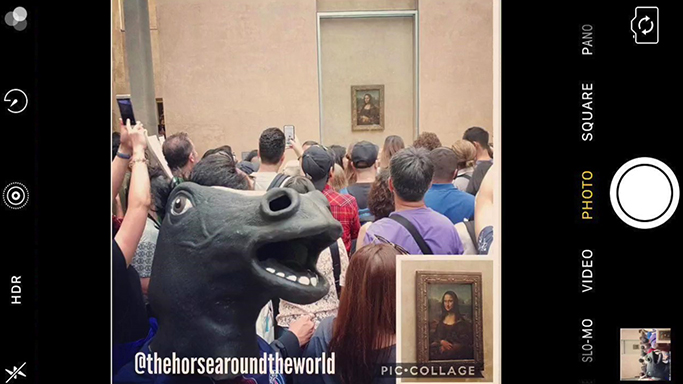 Photography: Sebastian Matthias
Alex: Congratulations again! Your way of telling a famous story impressed our jury. What is the story you tell?
Daniel: Thank you, Linda. I think the film itself asks the viewer that question, what do all these photos mean? I think you could interpret it in many was and I'm not sure anyone has the definitive answer. For me personally, I think social media has turned travel and experiences into a bit of a long never-ending bucket list, make of that what you will.
I start a lot of videos, experimenting with an idea and seeing where it goes, but I don't finish many of them. Often, I'll discover how far I can push an idea in the edit. You're never sure how images will communicate with each other until you've put them next to each other in the edit, for me experimentation is crucial magic.
Alex:Since the Arc Film Festival was the first festival you visited and you brought a beautiful trophy back to the UK, how will your way go ahead from now?
Daniel:I got some funny looks taking the trophy back through airport security, it made it back home though. I'm really thankful for Arc introducing me to the festival format, it was lovely to meet and chat with other filmmakers and locals. In the past, I've only been interested in releasing work online. However, since Arc, I've considered more the potential and opportunity festivals have for filmmakers in terms of support and critique.
Alex:We hope to have you back soon. Are there any projects in line?
Daniel:I'm currently finishing up post-production on a short film about a smartphone that's never answered again. It's a story told through notifications popping up on screen, among other things it explores the relationship between grief and technology - it's certainly my most ambitious project to date. I'm really looking forward to visiting you all again soon.