Konzepte wie Writers Room werden vor allem in Serienproduktionen vermehrt angewandt. Wir sprechen mit Grimme Preisträger Stephan Falk und öffnen einen Blick nach Norwegen. Vier unserer Gäste sind aus Oslo angereist. Gesprächsführer: Vulkan Tüdov (Drehbuchautor und Philosophiestundnt, Goethe Universität Frankfurt)
Dolmetcher: Marius Grein | Fotografie: Eva Schmidt & Sebastian Matthias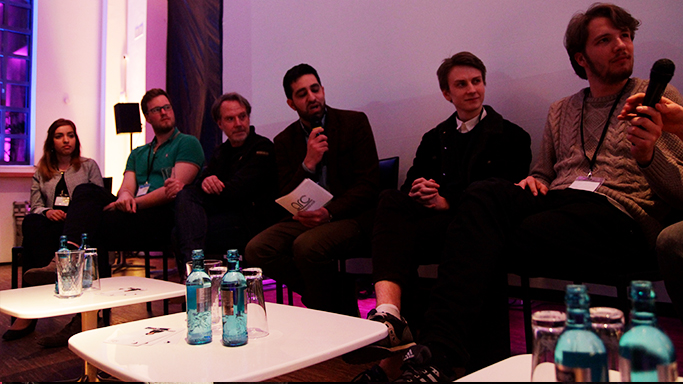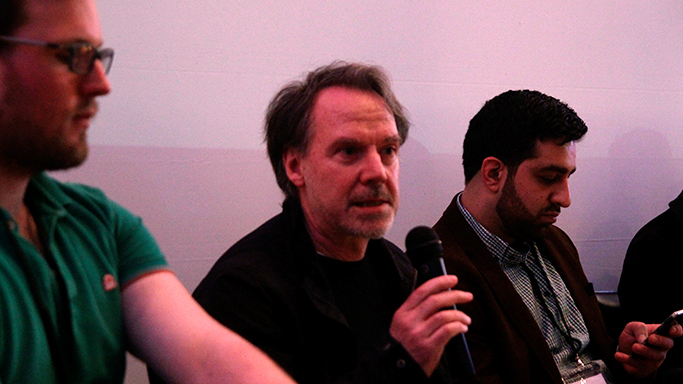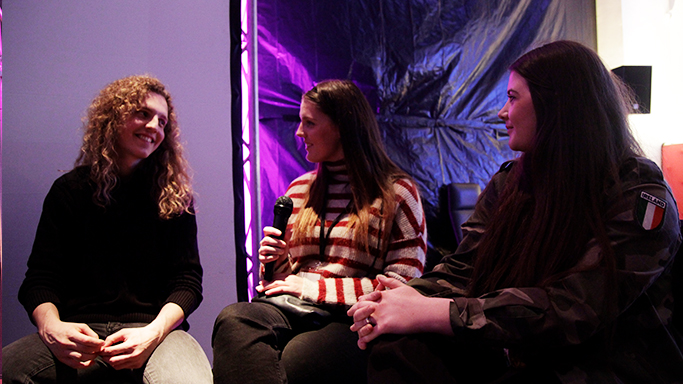 Stephan Falk (Drehbuchautor): Stephan Falk ist vielseitig ausgezichneter Drehbuchauthor und Grimmepreisträger.
Thomas Gunnar Røtting (Author, Regisseur, The Rhapsody in Red): Der musikalisch begabte Filmschaffende studiert in Oslo Film. Thomas Gunnar Rotting schreibt nicht nur Drehbücher sondern auch Musikkompositionen.
Rebecca Røgnoy und Julie-Marie Wahl (Produzentin, The man who shot himself in the head): Die angehenden Produzentinnen studieren noch in Oslo. Bei der Stoffentwicklung zu The man who shot himself in the head war ein großes Team beteiligt.
Kjtil Onarhim Keen (Kameramann, The Rhapsody in Red): Geschichten in Bildern erzählen ist seine Leidenschaft. Als Fotograf und Kameramann stellt er hier gemeinsam mit Thomas den Film Rhapsody in Red vor.
Christian Zipfel (Regisseur, The Bleak Farm): Christian Zipfel war zum Zeitpunkt des Arc 2017 noch Student an der IFS Köln und macht inzwischen seinen Master in Potsdam